Service Features
A Customer eXperience Management (CXM) system and CRM solution that improves sales lead performance, makes follow-up easier and centralizes all customer interactions. Now you can, professionally manage your customers journey and operational workflows on all platforms.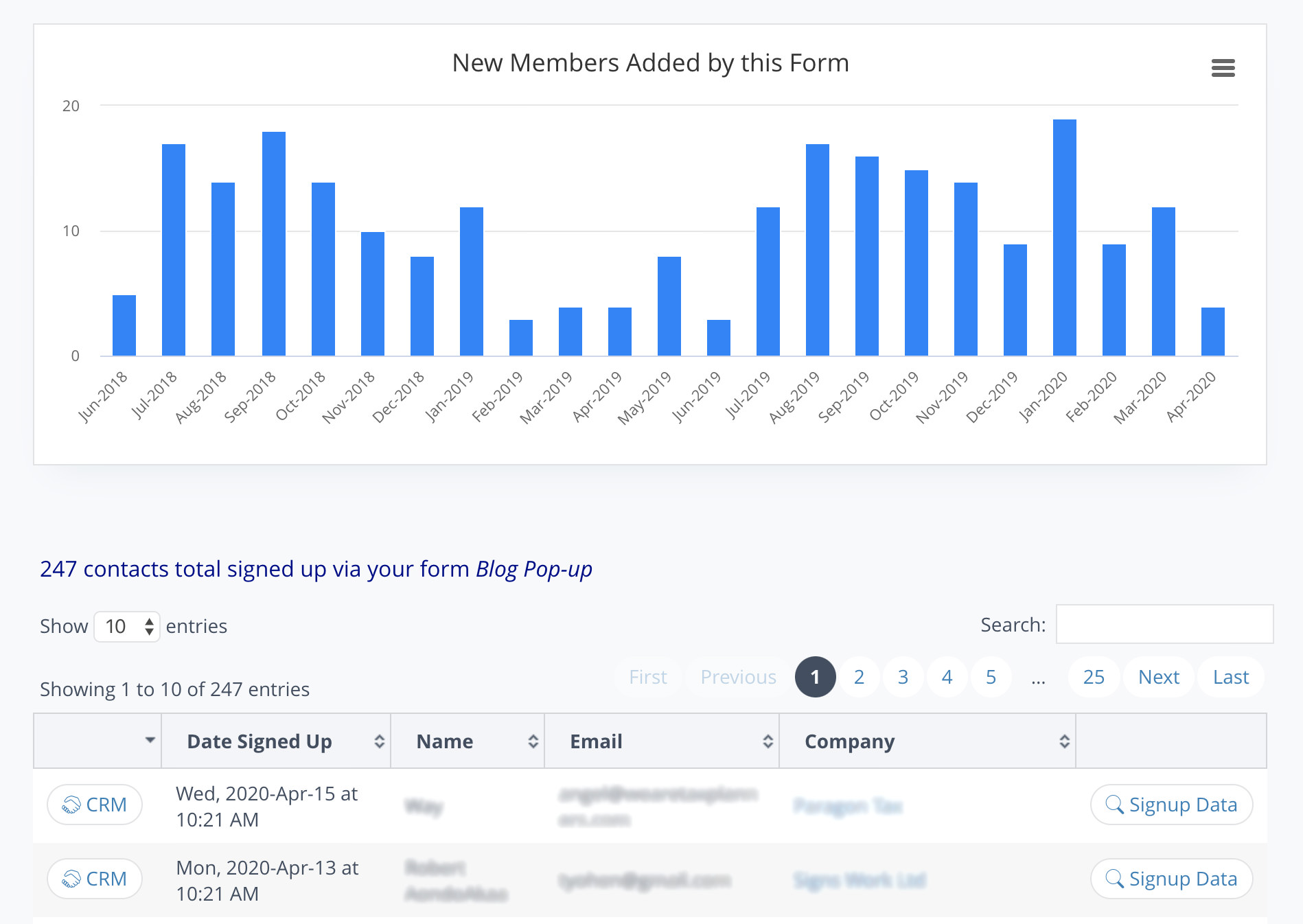 Service webforms integrated into CRM
Turn visitors into customers with engaging landing pages and logic-based signup forms. Setting up your first landing page campaign is quick and painless, so you can start bringing in leads instantly. Signup forms let you capture important information about your contacts so you can personalize your campaigns based demographic information.
Trigger workflows, send multiple auto-responders, and drop contacts into lead nurturing campaigns, so no lead or contact slips through the cracks.
Automated customer follow-up
CRM Activities are an integral component of your CRM and will assist your salespeople in following up and taking notes about current and prospective clients. CRM Activities are a fantastic way to remind members of your team to perform the specified action in the activity. By default, PerformNOW provides the essential types of activities.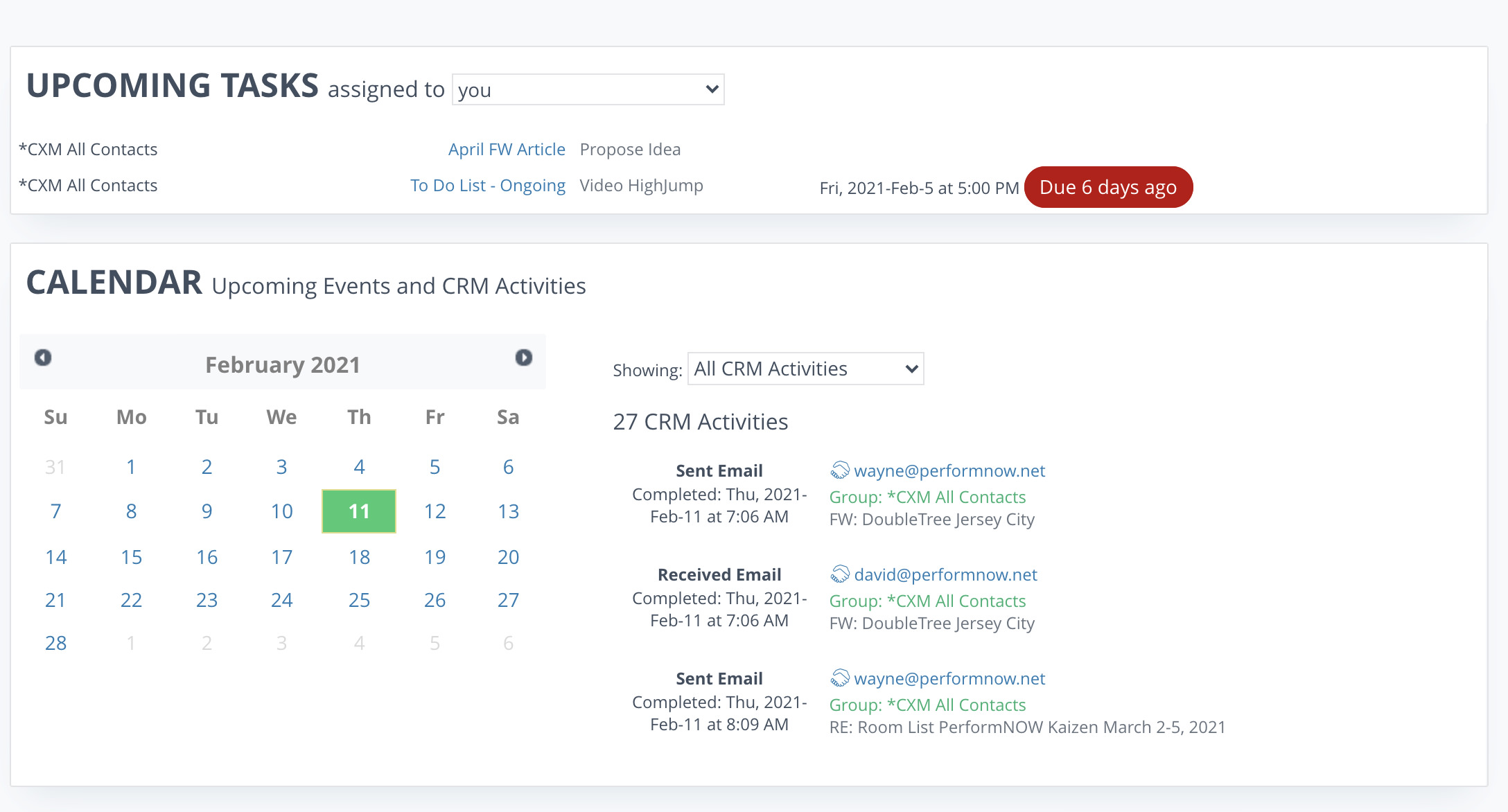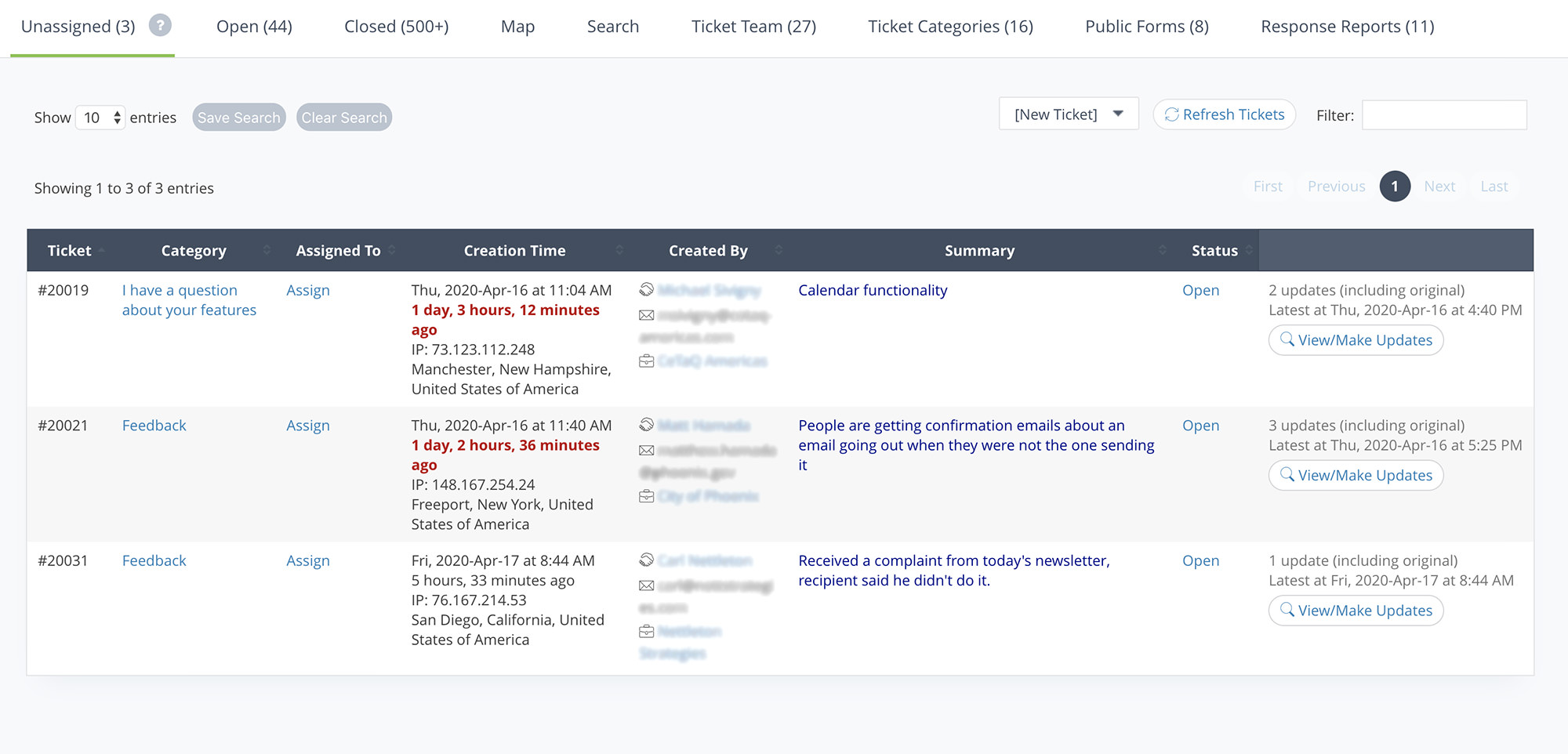 Ticketing system
The customer experience is everything. Are you providing the best service possible? Ticketing (or issue tracking) helps you manage your customer support team and ensures the best service to your leads and clients. Assign tickets, manage responses, and track issues easily all from one dashboard. Providing great customer service really doesn't get any easier.
Workflow management
PerformNOW's workflow manager empowers you to build both simple and complex workflows to help implement specific business processes and help you and your team stay organized and on top of follow ups, projects, and tasks. The workflow manager also provides tracking to see which workflows have been activated the most over a specified time range. Workflows help automate your business, so you can focus on what you do best.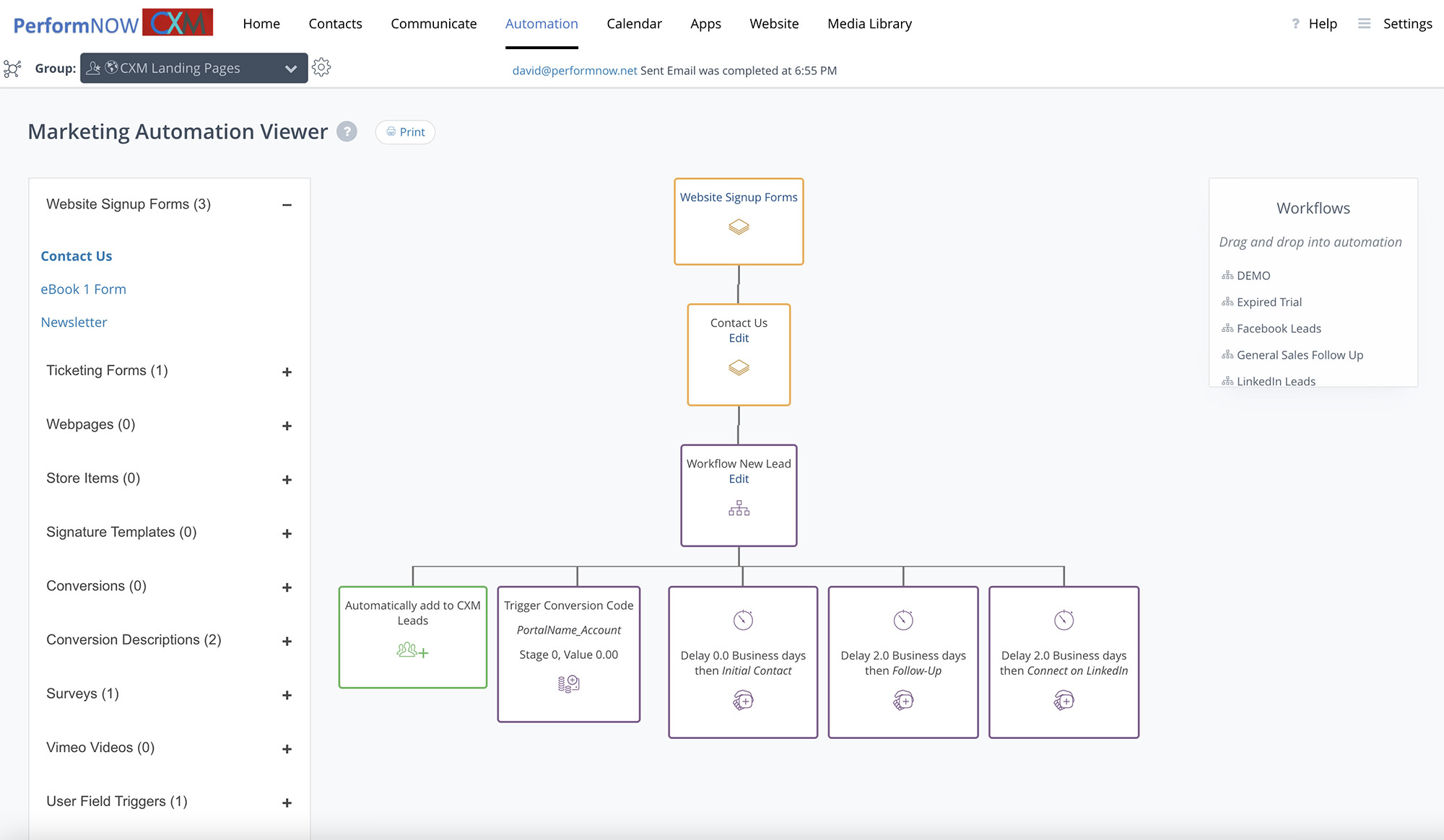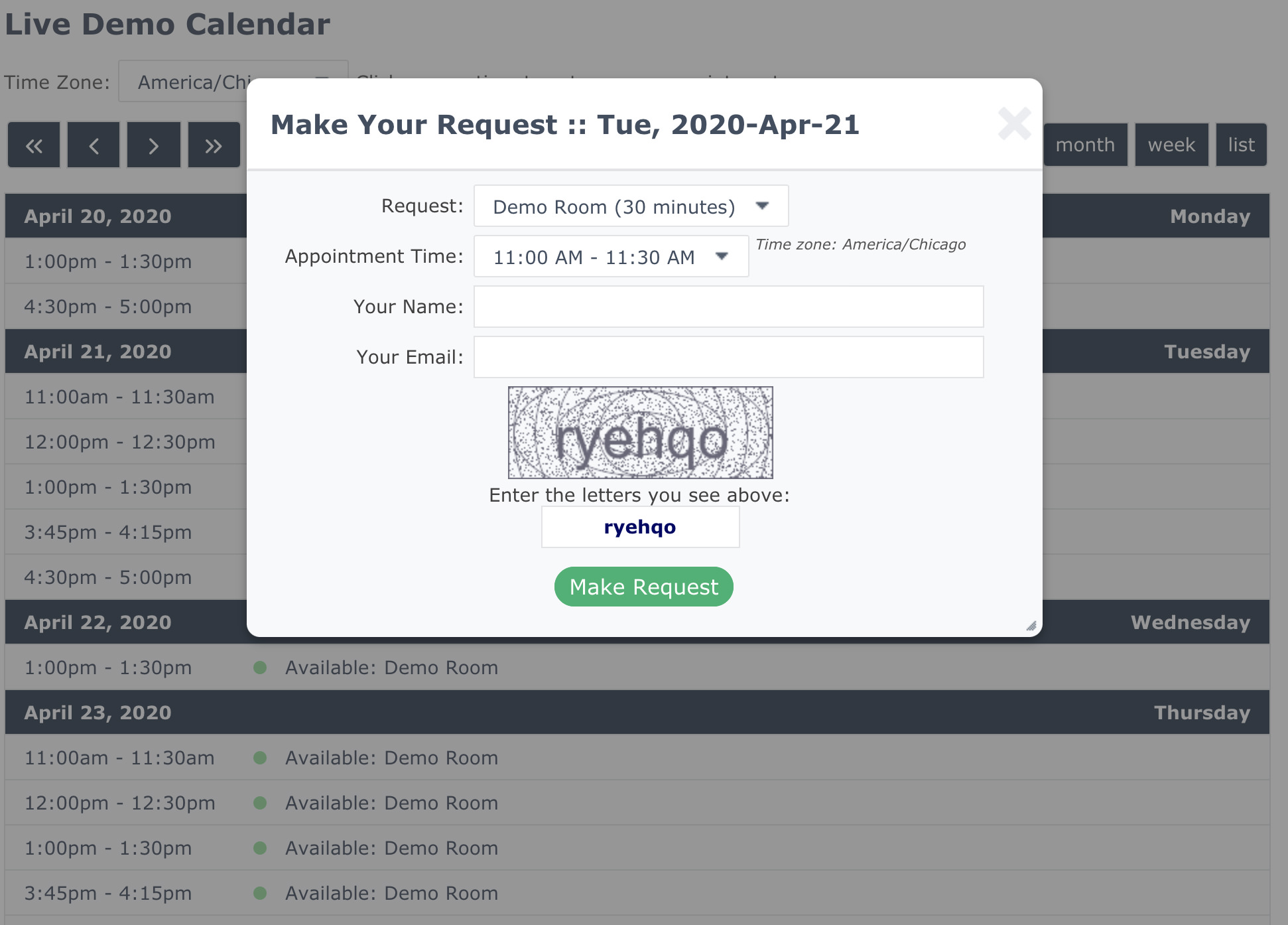 Resource management and booking
Let your meetings come to you. PerformNOW is all about saving you time, and the booking calendar is here to free up your time further. The booking calendar is a convenient feature for those prospective clients who need a specific date and time to meet with you and get the ball rolling on a demo or discovery call. It starts with setting up your event types, which as a sales professional will probably include demos, discovery calls, and the like to make sure that your leads know exactly what the meeting will entail.
Cause and result tracking and analytics
Stay on top of your leads and give yourself the best chance of winning deals with Opportunities. PerformNOW wants your team to be prepared for every lead that progresses through your funnel, until they are eventually a long-lasting client. The Opportunities portion of the CRM empowers salespeople to forecast deals, set custom phases, and track with a multitude of detailed graphs and charts. Setting up an opportunity is a simple process, but also allows the salesperson to customize how the opportunity will look in terms of products, and which phases will be available.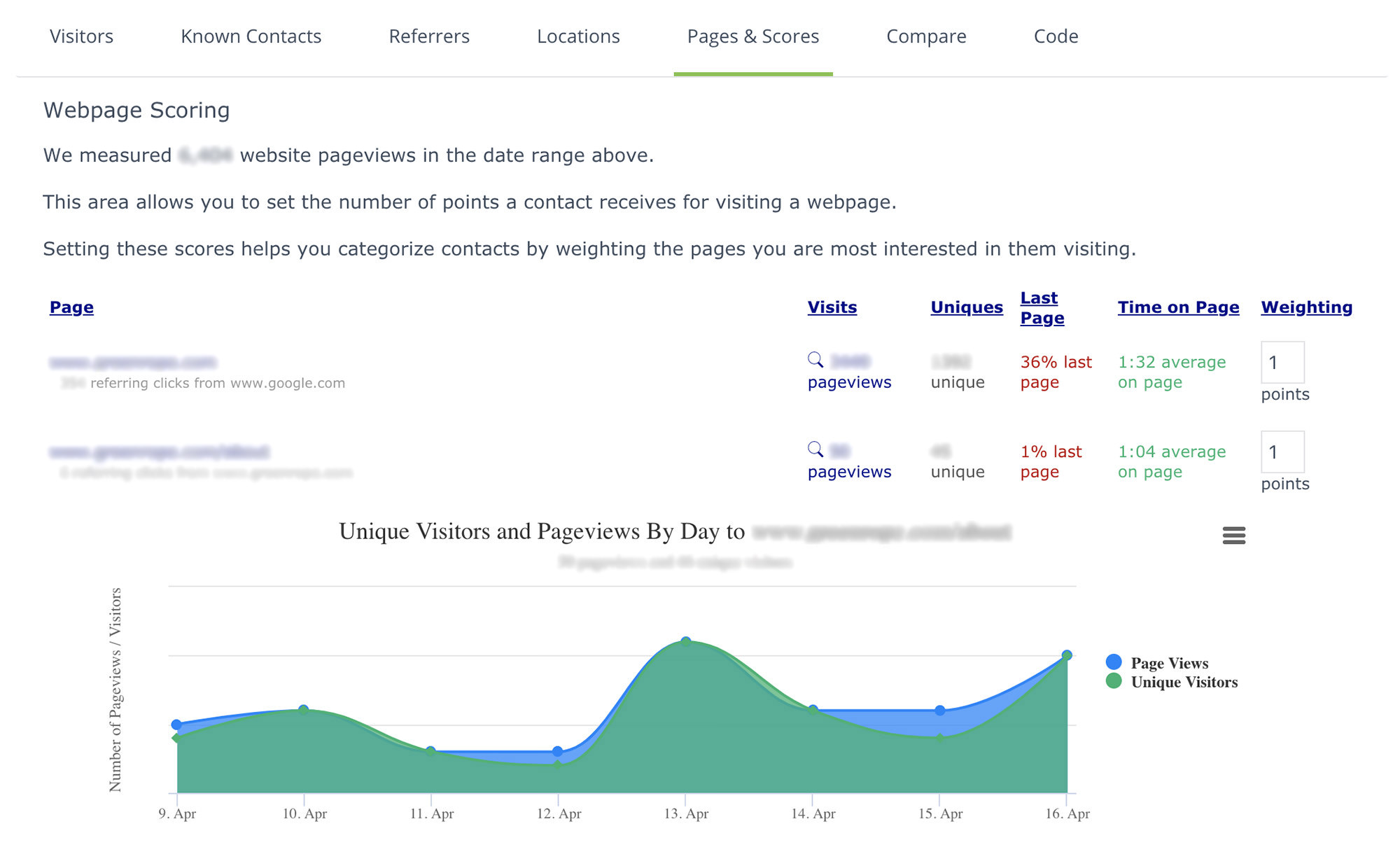 Core CXM Features
The Hub for all customer interactions – before and after the sale.
CRM customized for furniture business
Digital and physical Lead Management
Integration with software platforms
Automation of customer follow-up
Process and workflow management

Customer eXperience Management Web-based Software and Solutions that produce ROI for your business.